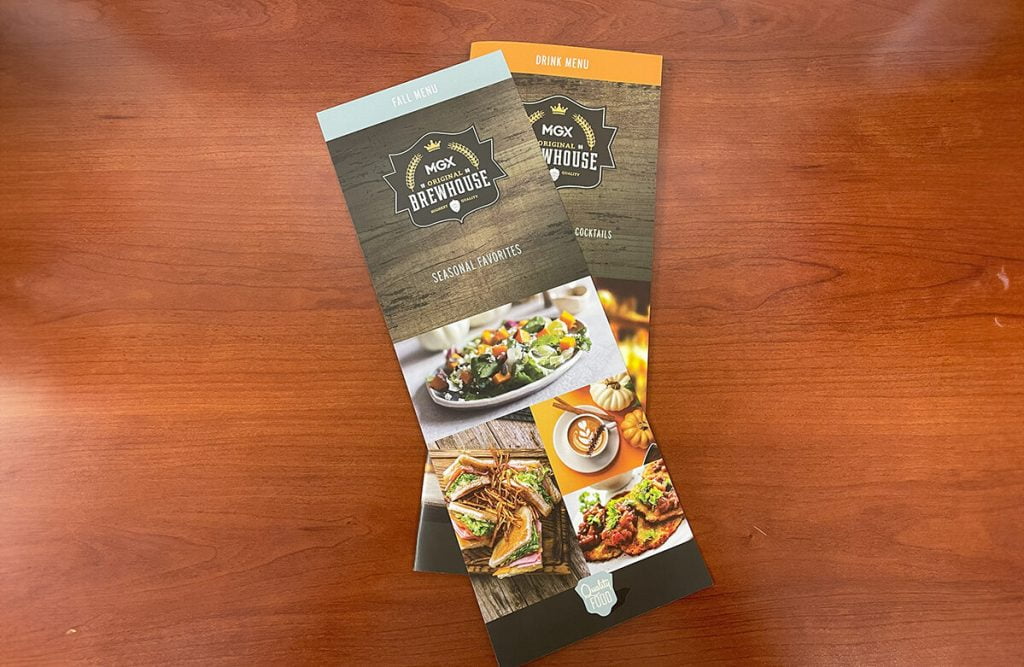 Seasons change, and so should your menu!
5 Benefits of Revamping Your Menu.
A seasonal menu is a menu that focuses on seasonal ingredients to create unique dishes that revolve around the flavors of that time of the year. It is an excellent way to attract new customers and keep your current customers coming back.
Check out the top 5 reasons to use a seasonal menu in your restaurant.
Local Ingredients: Sourcing from local producers is trendy and provides faster access to fresh ingredients with a lower carbon footprint.
Cost Savings: Seasonal ingredients are in abundance, lowering the price of ingredients.
Create a Buzz: Adding fresh menu items throughout the year attracts new people interested in trying new things. You've heard of foodies. Your regular dinners will return to see what is new and see their favorite dishes with a seasonal flare.
Taste and Health Benefits: Using ingredients during peak season are fresher and more flavorful. If you use local farmers, many don't use harmful pesticides on their crops, so the produce becomes more nutritional.
Increase Profits: According to Grubhub, restaurants with seasonal menus see around 26% more orders and a 23% increase in check averages over those who don't modify their menus seasonally. Seasonal ingredients evoke childhood memories of summer pool parties and Christmas traditions.
Menu Printing, Choose the Best Substrate for Your Seasonal Menu:
Set Yourself Up for Success – Look for a sturdy, sophisticated, affordable material. You want a material that can be folded or unfolded, holds up throughout the season, and offers versatility.
Print Quality and Vibrance – The selected material should offer superior ink adhesion to showcases the images and makes your food appealing.
Water and Tear Proof – Anytime you're dealing with food and drinks, there is bound to be some spilling, and you want your menus to last. Synthetic materials are a great choice as they are less expensive than laminating paper and often result in faster turnaround times since the printer does not need to outsource lamination.
Choose the right MGX Substrate – Polyester vs. Synthetics
| Menu Requirements | Polyester | Synthetic Paper |
| --- | --- | --- |
| Cost Effective | Higher cost is more suitable for printed applications subjected to extreme environmental conditions | As a polypropylene blend, MGX Synthetic Paper is a more economical choice than other polyester-based products on the market that are often over-engineered for the application |
| Flexible, Soft Hand Feel | No | Yes |
| Recyclable | Yes | Yes |
| Waterproof, Greaseproof, Alcohol- and Stain-Resistant | Yes | Yes |
| Tear proof | Yes | Yes |
| Easily wiped clean | Yes | Yes |
| No Costly Extra Treatments or Lamination | None Required | None Required |
| Bright White Finish with High Definition Image Quality | Yes | Yes |
| Compatible with Dry Toner and HP Indigo Digital Presses | Unique toner receptive coating makes MGX polyester a universal substrate for HP Indigo and dry toner presses | MGX synthetic paper is tested and confirmed for use on HP Indigo, Ricoh and Konica Minolta presses, and is compatible with most other commercial digital presses including Xerox, Kodak, MGI, and Canon |
| Easy to Convert | Polyester can be difficult to cut, score and fold | MGX synthetic paper is easy to score and fold, and can be perforated, laser die-cut, and punched |