Grab Clients' Attention with Something Bright and Shiny: Metallized Material
Reopening is on everyone's mind, and we are all ready for a fresh start – especially for our businesses. Are you looking for an edge over your competition, something bright and shiny to catch the eye of your clients and their customers? MGX carries a selection of metallized materials that will give you the advantage you need to fulfill your clients' project requirements.
MGX has you covered with the "bright and shiny" they want, when your customers need:
Attention-grabbing in-store signage for store-front windows and displays
Updated business cards and direct mail promotional materials
Premium tickets and VIP passes
More Applications for Metallized Sheets
Metallized material can also be used for:
Brand labels, electronics, appliances, automotive, and industrial equipment (pressure sensitive option)
Distinctive packaging
Postcards and bookmarks
Magazine and book covers
See examples of MGX metallized substrates in action, thanks to i6 and Bizport for sharing some of their finished work with us!
MGX-3953
Souvenir Ticket (Front)
Produced by i6
MGX-3953
Souvenir Ticket (Back)
Produced by i6
MGX-3800
Tour Poster
Produced by i6
MGX-3800
Tour Poster
Produced by i6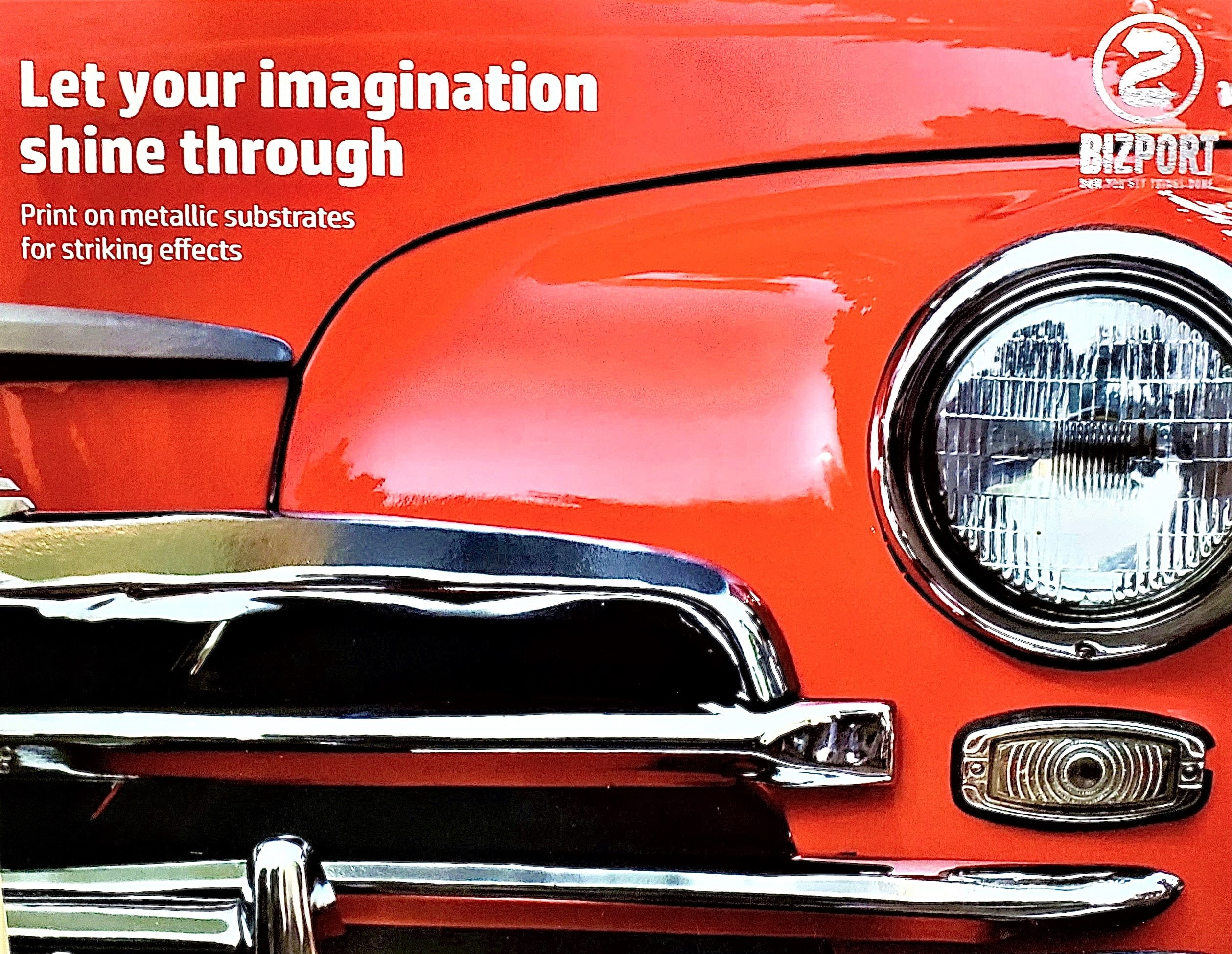 MGX-2523
Pressure Sensitive Decal
Produced by Bizport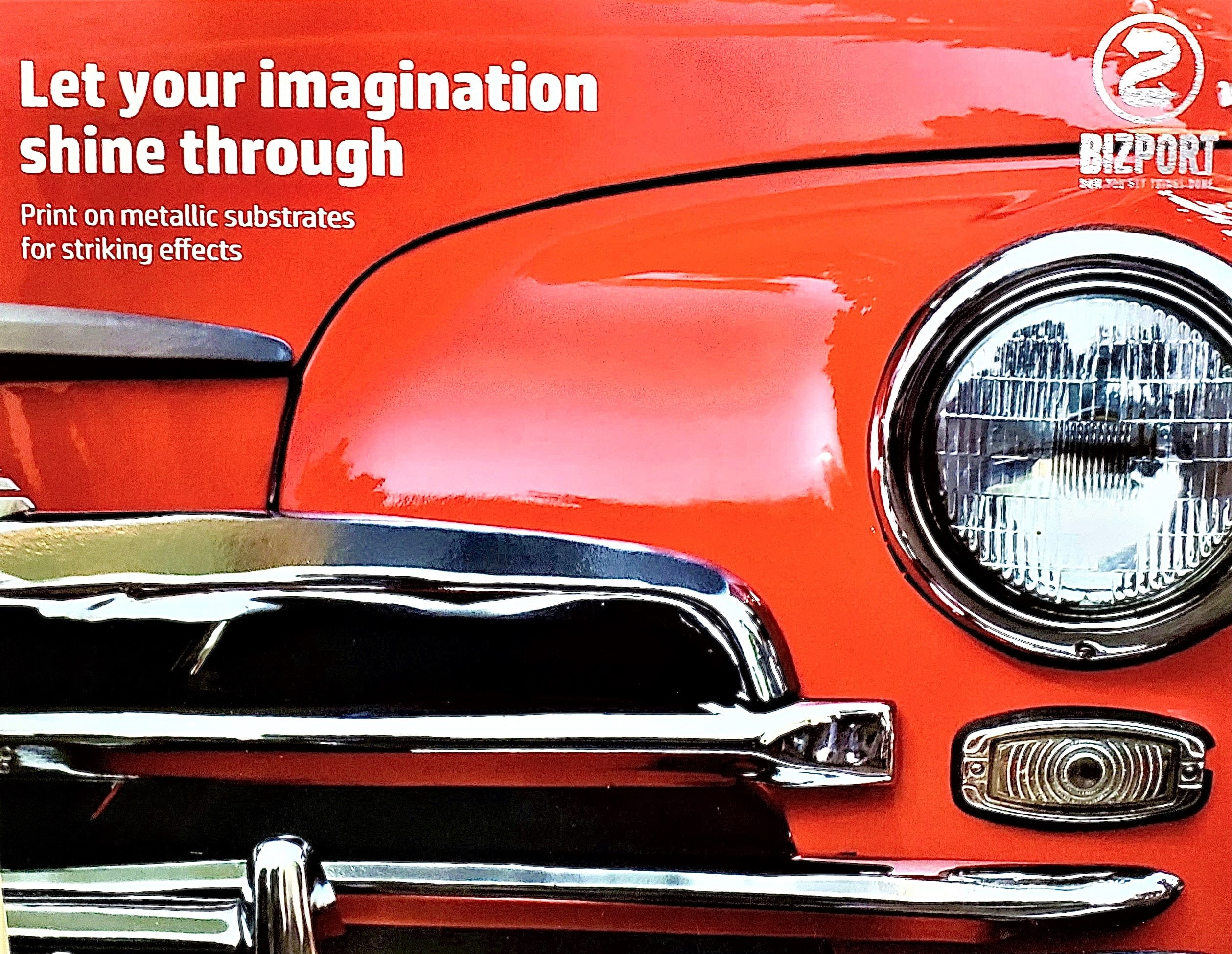 Advantages of Metallized Materials
Metallized substrates provide a depth of design that other materials just cannot. How do you do it?
Lay down 4-color process over the foil to achieve metallic process colors.
Use white ink and toner technology to suppress the metallic effect in specific areas. This enables you to simulate foil stamping, to accentuate the metallic effect, and to create special effects like gradations, watermarks, and more.
Some product specific advantages include:
Our metallized boards (MGX-3800 and MGX-3953) offer excellent printability with vibrant shine and reflectivity.
The pressure sensitive polyester (MGX-2523) bonds well to smooth- and rough-textured surfaces, such as painted metal, powder-coated paint, and plastics.
The silver rigid vinyl PVC (MGX-4102) has good printability. Its pearlescent silver appearance makes it a great option for applications such as bookmarks and gift, loyalty, and business cards.
Contact the experts at MGX to learn more about how our line of metallized materials can make you stand out from the crowd of Print Service Providers and help your clients make their competition look dull and drab. We look forward to assisting you to create striking finished pieces that take "bright and shiny" to a whole new level.